The Spectre Tarot deck is a mystic tool with 78 custom illustrated cards. The tuck box, as well as front and back of each card, is heat-stamped with holographic foil on uncoated black paper—giving it a cosmic, hand-made feel. The major arcana illustrations are gender non-confirming femmes, in a medieval glam style.︎

A special thank you to everyone who sent messages expressing interest in this deck. Photography and staging by yours truly.︎
︎︎︎ Major Arcana
︎︎︎ Minor Arcana
UMS invited us back to design and Riso-print the 2023 limited edition posters for
Underground Music Showcase
. An annual three-day music festival in Denver, Colorado. In the midde of the summer heat, UMS throws a huge party to celebrate local music. To capture that energy, I created a melting disco ball ice cream cone (double scoop), surrounded by flames and distorted type.
Thank you to Two Parts and Youth on Record for partnering with me on this project. Printed by
Odd Ones Press
.
Wild Hare Floral Co.
is HollyAnn Bruns, an incredible wedding florist in Steamboat Springs. When I tell you how beautiful her work is... HollyAnn is a fellow dreamer with a knack for telling stories and weaving multi-sensory experiences into her work. I created a brand that supports the dream-like worlds she creates for her couples. This work blends together storybook-style design and illustration with lush art nouveau details sprinkled in. I've been living in this daydream for a few months and I can't put this book down.
Photo credits coming soon. Big thanks to HollyAnn for trusting me with her story, and inspiring me to make big moves. HollyAnn's floral work does all the heavy-lifting in this one. Behold.
This project included a full rebrand, custom set of graphic badges, forest creature illustrations, monograms, drop caps, and botanical illustrations, website overhaul, and full suite of social media templates.

Wild Hare Floral Co. is the primary brand. It encompasses all the unique facets of her thoughtful wedding floral design. This part of the brand has a light, airy, colorful presense.
We created a related brand for her Pretty Dead Flowers line. It has the same storybook treatment, but presented as the "moody cousin" of Wild Hare. Both books feel like they are part of a series.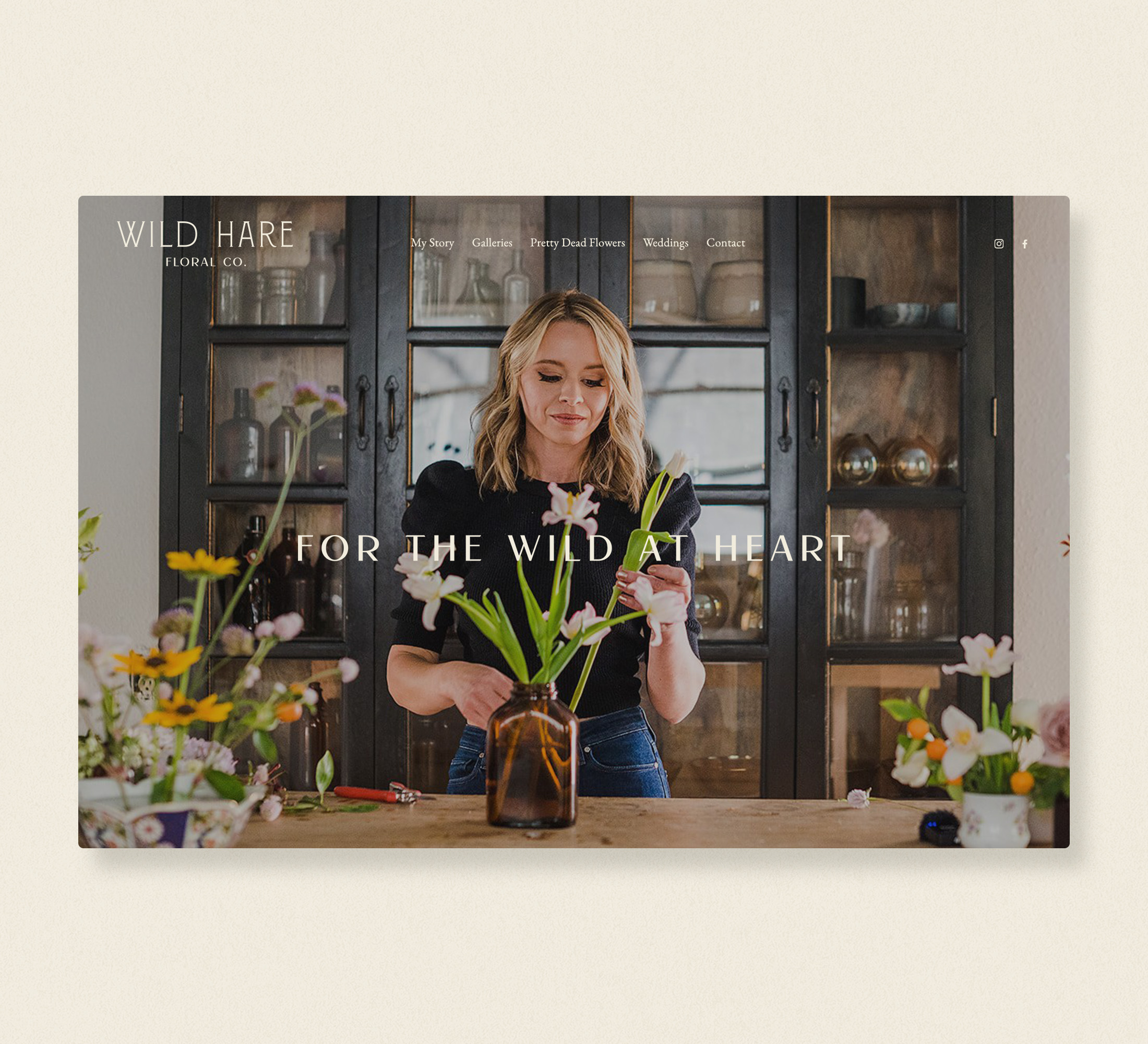 Double Dealer
is a subterranean cocktail bar, hidden beneath New Orleans' historic Orpheum Theater. The interiors are filled with theatrical misdirection and cinematic delights that unfold as guests move throughout the space. Being one of of the rare underground establishments in New Orleans, we created a visual identity that plays heavily in themes of mythology, mystery, and surprise.
For this project, I created the custom Art Nouveau-inspired lettering for the logotype, built out the brand system, illustrated the mysterious two-headed figures that appear throughout the night, designed the magazine-style menus, animated coasters, and cryptic copy-writing. As a big ol' nerd of symbolism and storytelling, this remains my favorite identity project to-date. Designed at The Made Shop.
This project won the
Visual Identity Award
at the 2021 Restaurant & Bar Design Awards
Michelle Merlin,
Design, Illustration, Lettering, Print Design, Interior Touchpoints, Copywriting, Mythology Weaving
Kyle Hunninghake,
Print Design
Adam Blake,
Creative Direction, Illustration
Marke Johnson,
Creative Direction, Signage
Kim Johnson,
Production Management
Farouki Farouki,
Interior Design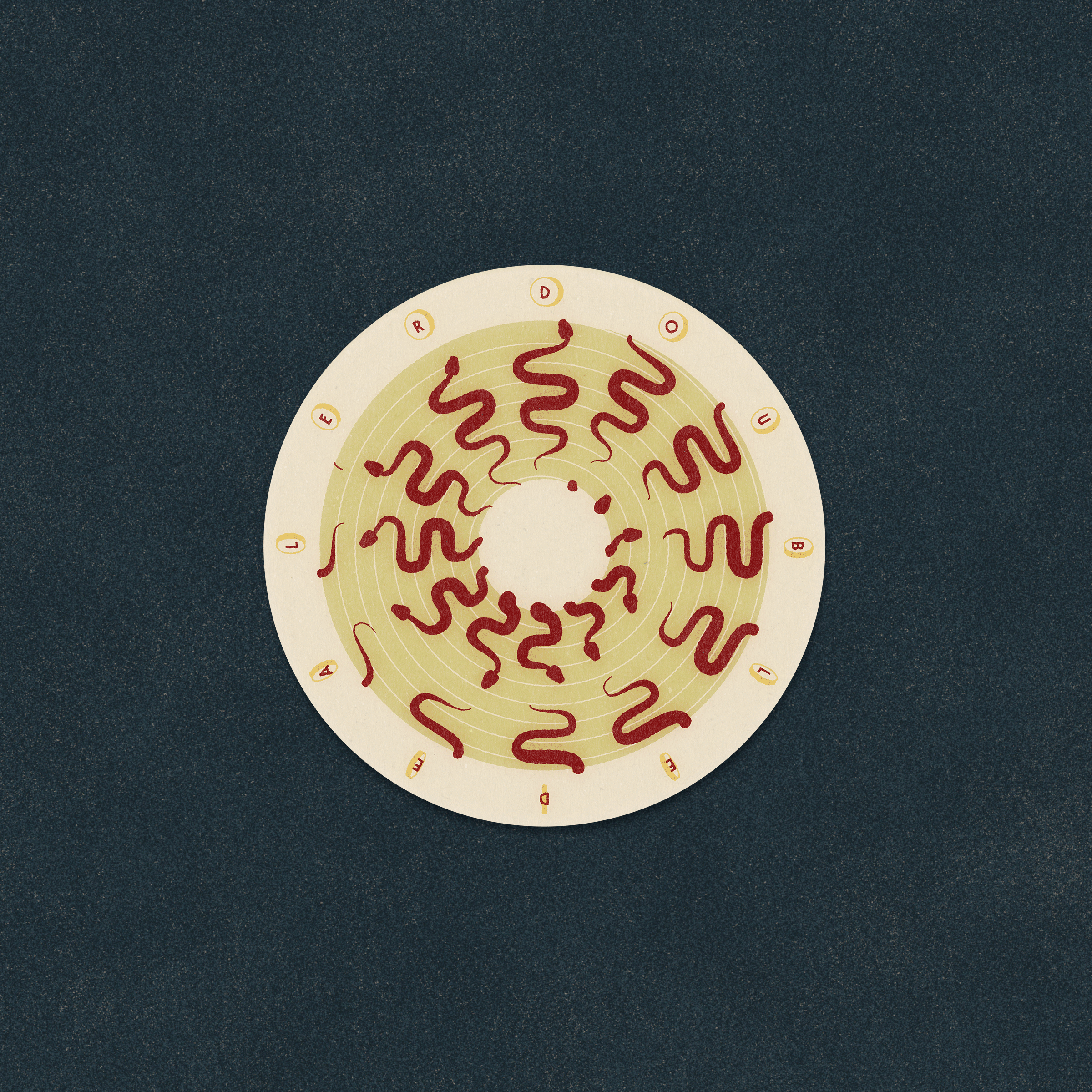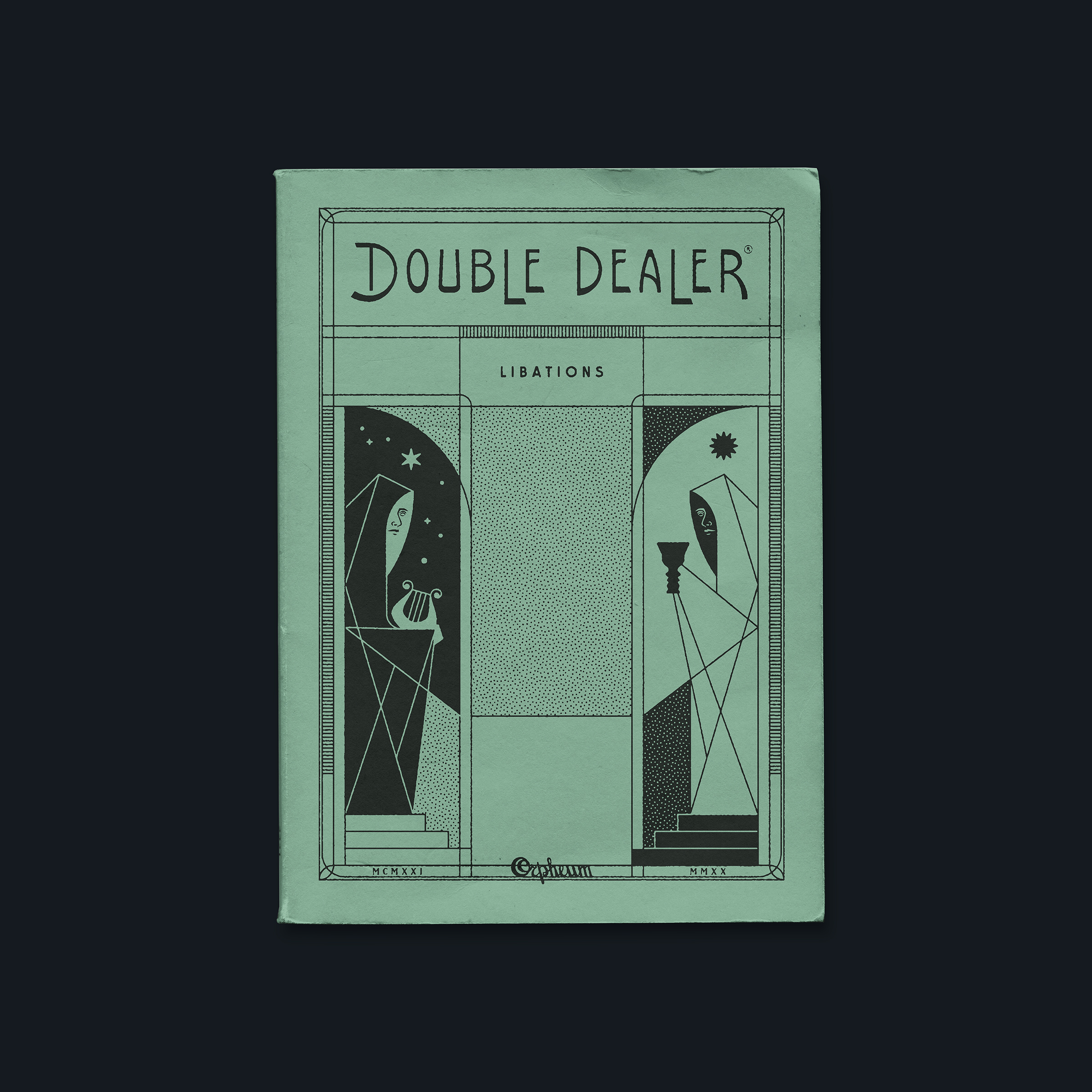 Tempest is a music and sound production studio in Brooklyn, New York. While at The Made Shop, I created a steadfast brand system that is quiet, yet takes up space. Tempest explores the visual connections between the devastating waves of a storm and emotionally moving music.
Michelle Merlin, Brand Design
Marke Johnson, Creative Direction, Motion
Designed at The Made Shop.