I run a micro
Risograph print studio
, printing posters, flyers, and other odds-and-ends for local makers. During my free time, I like to experiment with this printing process by making my own work. I started designing these sequential patterns as an outlet for tending to things I over-think.
Redline Contemporary Art Center hosted its 10th Annual Epic Gala, a huge party and fundraiser that celebrates this amazing space for Denver artists. I was so lucky to design the invite. I planned out this double gatefold, amplifying the name with nothing but... red lines.

Photography credited to Ellen Bruss Design.
Team
Ellen Bruss, Creative Director
Ken Garcia, Art Director
Michelle Merlin, Designer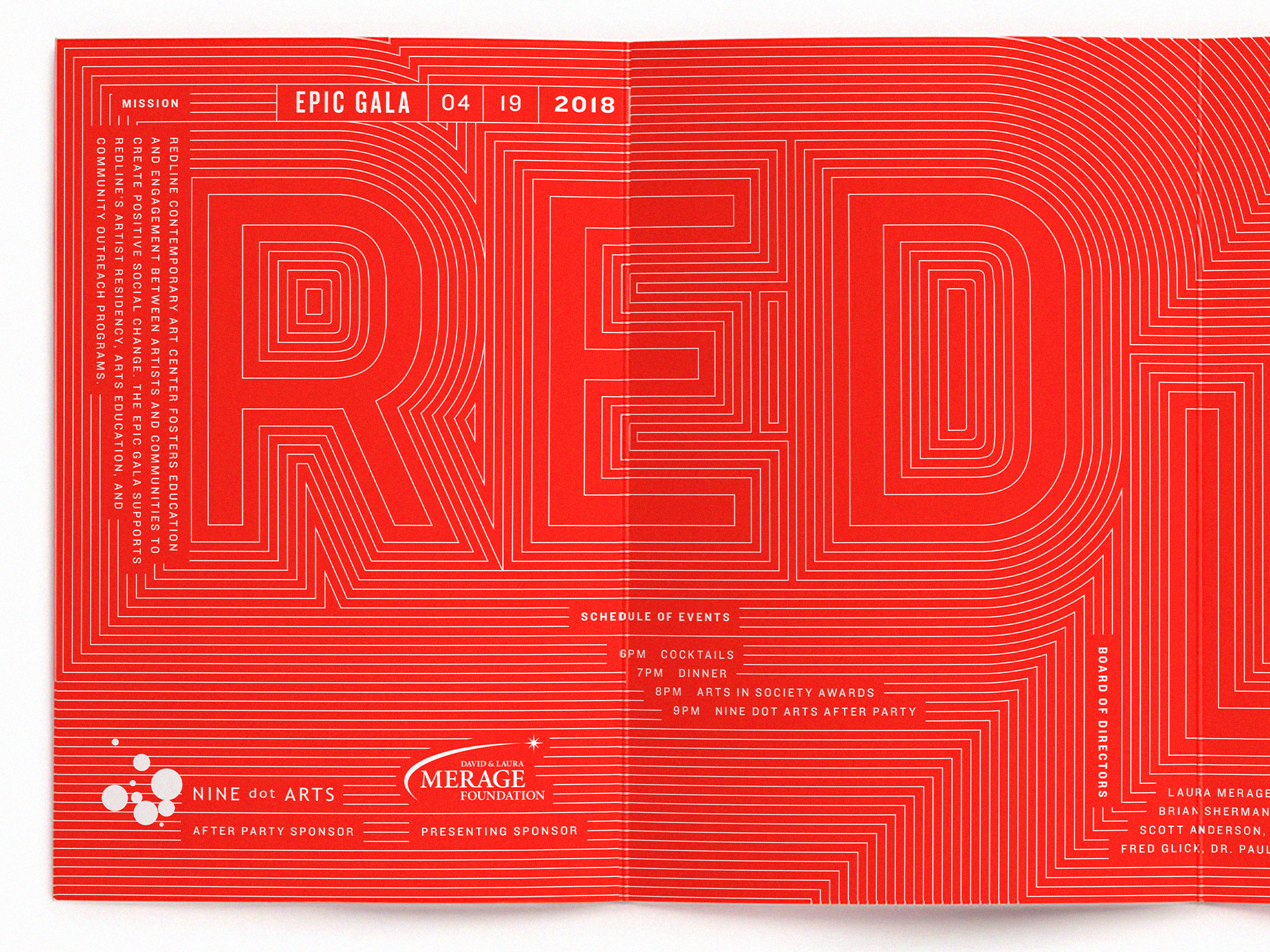 The Emoji Stone thesis project is a pictographic translation of The Memphis Decree (aka the Rosetta Stone) using contemporary emoji characters. A modern English translation is provided at the bottom, so far-in-the-future humans can use this to help them translate our generation's ubiquitous use of emojis.

The Rosetta Stone contained the same content in 3 different languages (Ancient Greek, Demotic, and Hieroglyphs), and was key to decoding centuries of artifacts covered in Hieroglyphs.

Designed by Michelle Merlin in the Year 2015 CE.
Crowd-sourced emoji translations.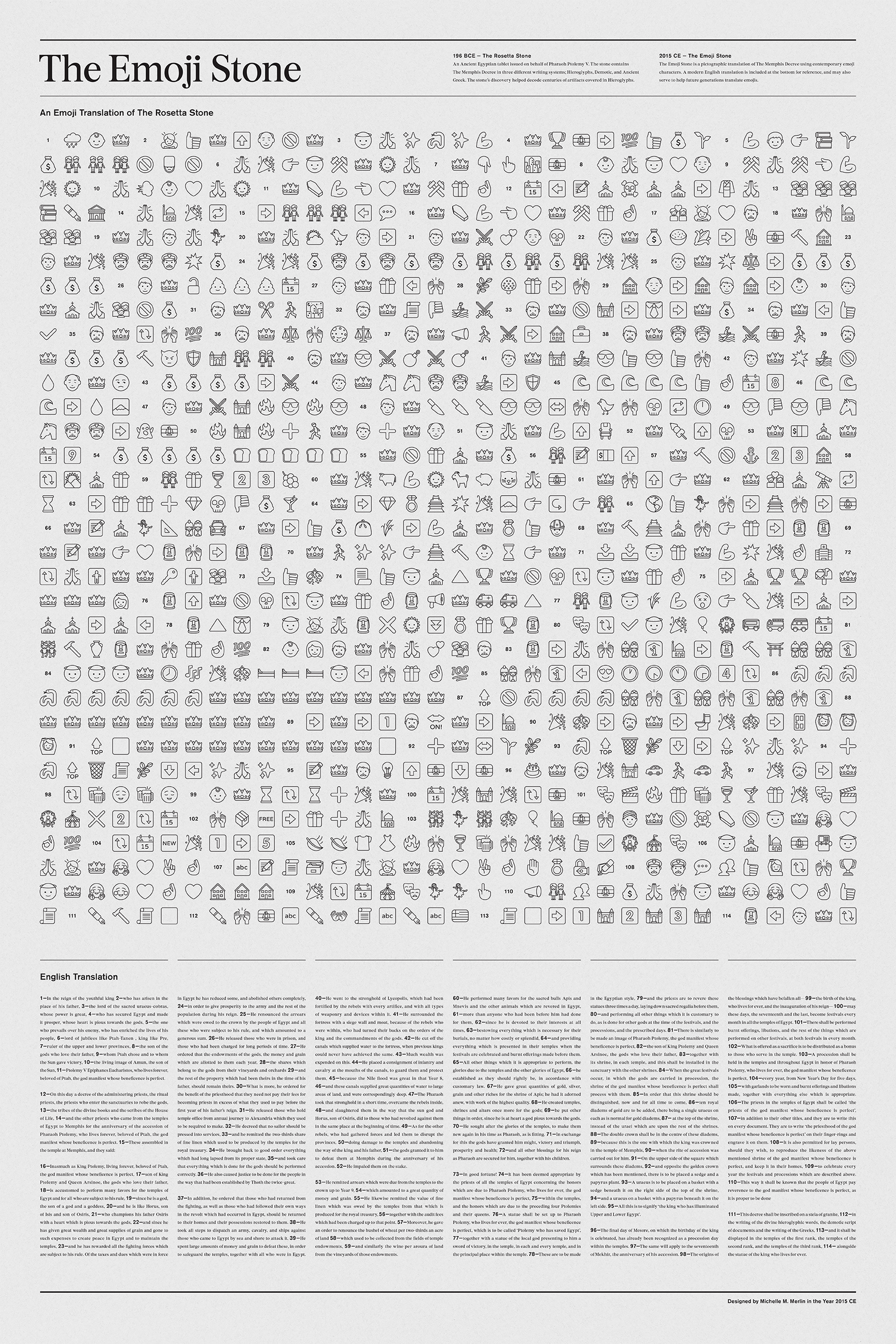 This etiquette zine is a visual response to Life, a Keith Richards autobiography. In the book, he forms opinions about people in uncommon situations—how one should behave while taking drugs, and what types of garments you can steal from your lover. Keith frequently refers to himself as a knight in shining armor, so this project presents him as a model for good behavior. Keith's experiences are re-crafted using an etiquette book's snobby verbiage, and childlike illustrations to reinforce his playful attitude.

The Great Shout is a pop-up, activist collective founded in 2016 as a reaction to the presidential election. Our group takes on various forms to fit the needs of any given event or moment of outrage; transformations include guerrilla-style performance art shows, spoken word sessions, international postcard dialogue, and increasing the volume of The People at political marches and protests. You can find us shouting loudly atop our single-person soapbox. We pass out "I SHOUTED" stickers to people who yell on top of our stage. Our goal is to encourage activism, dialogue, understanding, and reconciliation. But it mostly exists to blow off steam.
Founding Members
Kelly Monico
Rebecca Peebles
Michelle Merlin
Natascha Seideneck