Oscar's Eats is a new Grab-N-Go Delicatessen located inside Leevers Locavore. Serving fresh sandwiches made with local ingredients. They have a grab-n-go section featuring seasonal, scratch-made items you can add to any meal. All made with long-loved family recipes.
Michelle Merlin, Brand Design, Illustration, Signage Design, Web & Social Media
This project was partnered with Jason Wedekind at Genghis Kern.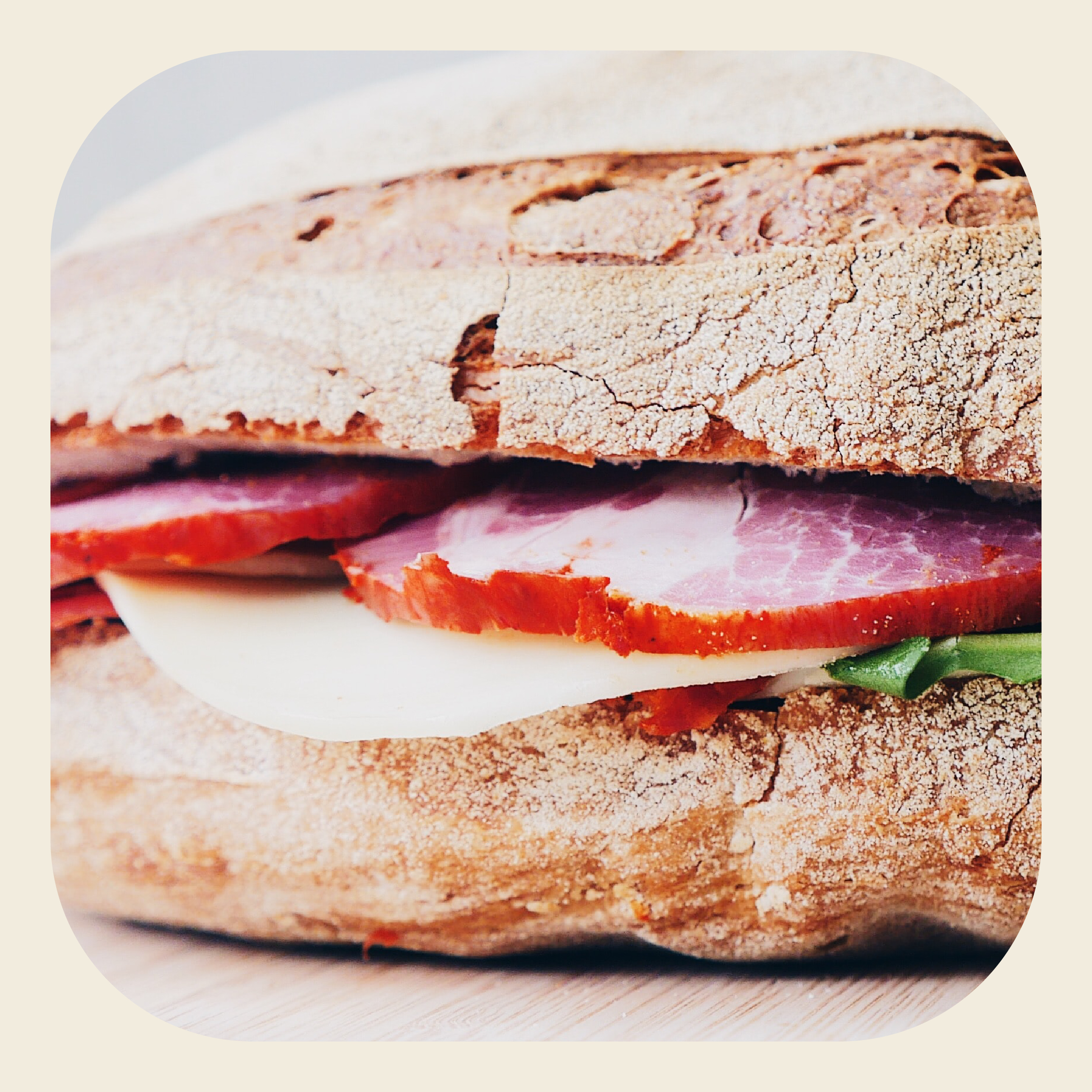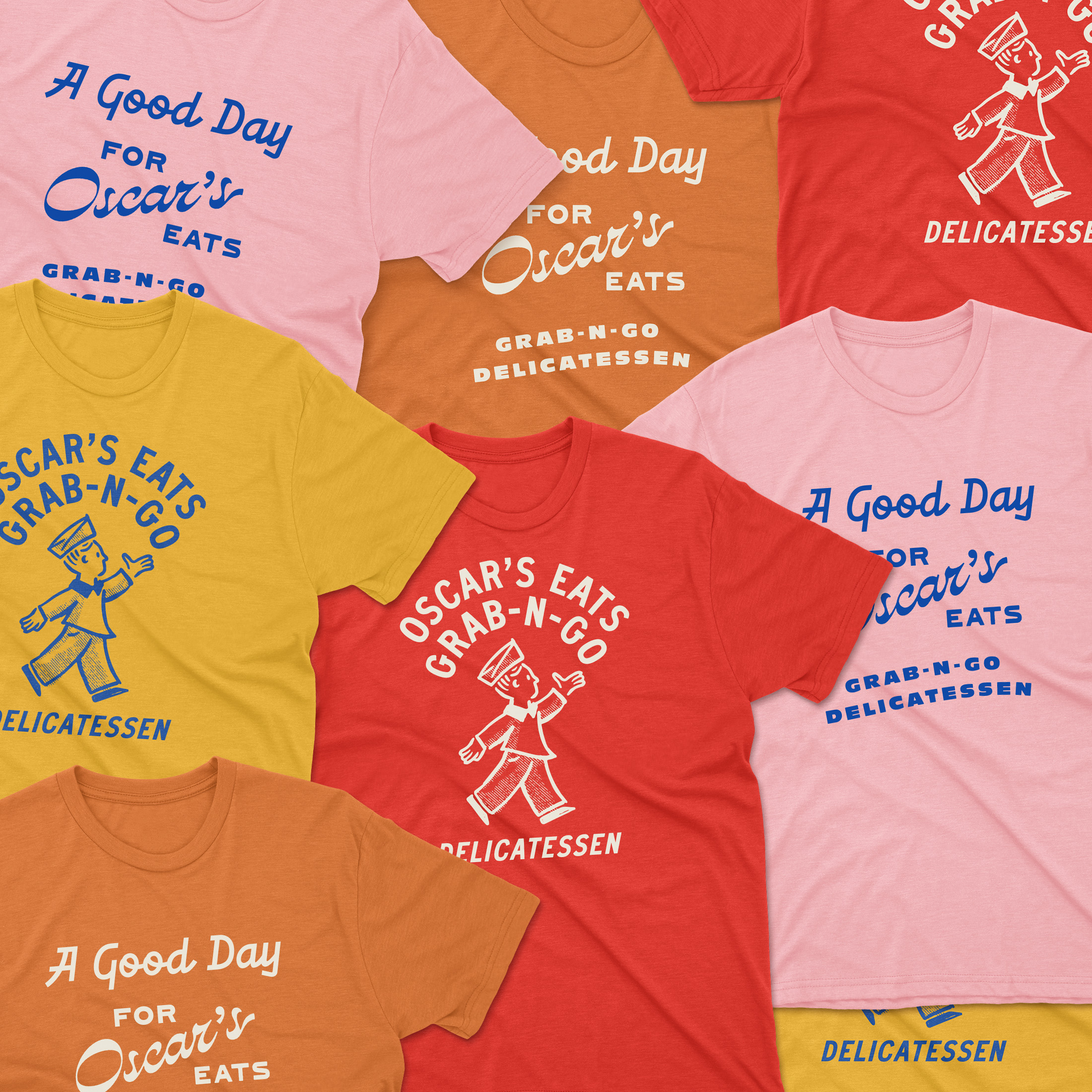 Thrilled to announce this special project is finally in production, and available for pre-order! The Spectre Tarot deck is a stylish mystic tool with 78 cards, stamped on front-and-back with an iridescent holographic foil. The major arcana illustrations are femme-focused, in a Medieval Glam style.︎This is a rare, prismatic deck that you will want in your collection.

A special thank you to everyone around the world who have sent me emails, messages, DMs expressing your interest in this deck. Your words gave me the inspiration.
Pre-order Now Available

These are planned to be completed just after the new year. I will send out regular progress updates. If you order this with prints, I will ship out the prints first and send the decks when they arrive.



︎︎︎ Holographic Tuck Box
︎︎︎ Major Arcana
First designed in 2014, I spent the last couple years updating each illustration, and am finally ready to share it with the world.
I have a lot of grand ideas for expanding this project (with a guidebook, collectible art, custom storage boxes, and other deck editions). Please consider supporting, or sharing with friends.


︎︎︎ Minor Arcana
Leevers Locavore is a new family-owned natural grocery store in Northside Denver. They specialize in bringing together the best local, natural, and organic food and beverages. They've built a welcoming neighborhood environment where guests can hang out, with local coffee and beer on tap. All the shopping carts have cupholders in them, encouraging you to sip a beer while you shop. The logo, color palette, and typography was designed by Good Apples. Jason Wedekind and I expanded the identity and planned key interior touchpoints.

Store photographs belong to Alden Bonecutter.

Michelle Merlin, Identity System Design, Illustration, Signage, Interior Touchpoints, Packaging Design
Jason Wedekind, Creative Direction
Good Apples, Initial Logo Lockup
Chris Franklin, General Manager

Double Dealer
is a subterranean cocktail bar, hidden beneath New Orleans' historic Orpheum Theater. The interiors are filled with theatrical misdirection and cinematic delights that unfold as guests move throughout the space. Being one of of the rare underground establishments in New Orleans, we created a visual identity that plays heavily in themes of mythology, mystery, and surprise.
For this project, I created the custom Art Nouveau-inspired lettering for the logotype, built out the brand system, illustrated the mysterious two-headed figures that appear throughout the night, designed the magazine-style menus, animated coasters, and cryptic copy-writing. As a big ol' nerd of symbolism and storytelling, this remains my favorite identity project to-date. Designed at The Made Shop.
This project won the
Visual Identity Award
at the 2021 Restaurant & Bar Design Awards
Michelle Merlin,
Design, Illustration, Lettering, Print Design, Interior Touchpoints, Copywriting, Mythology Weaving
Kyle Hunninghake,
Print Design
Adam Blake,
Creative Direction, Illustration
Marke Johnson,
Creative Direction, Signage
Kim Johnson,
Production Management
Farouki Farouki,
Interior Design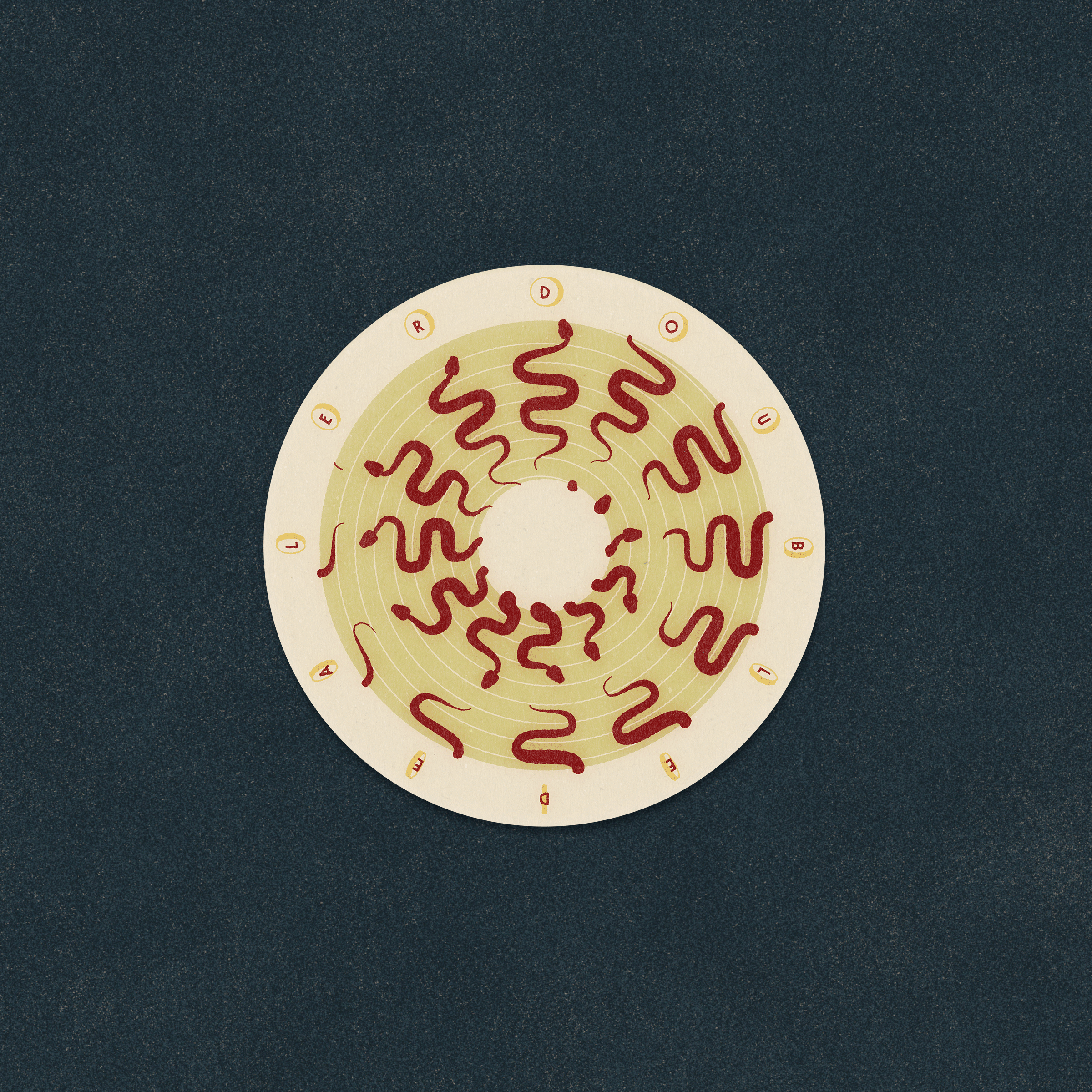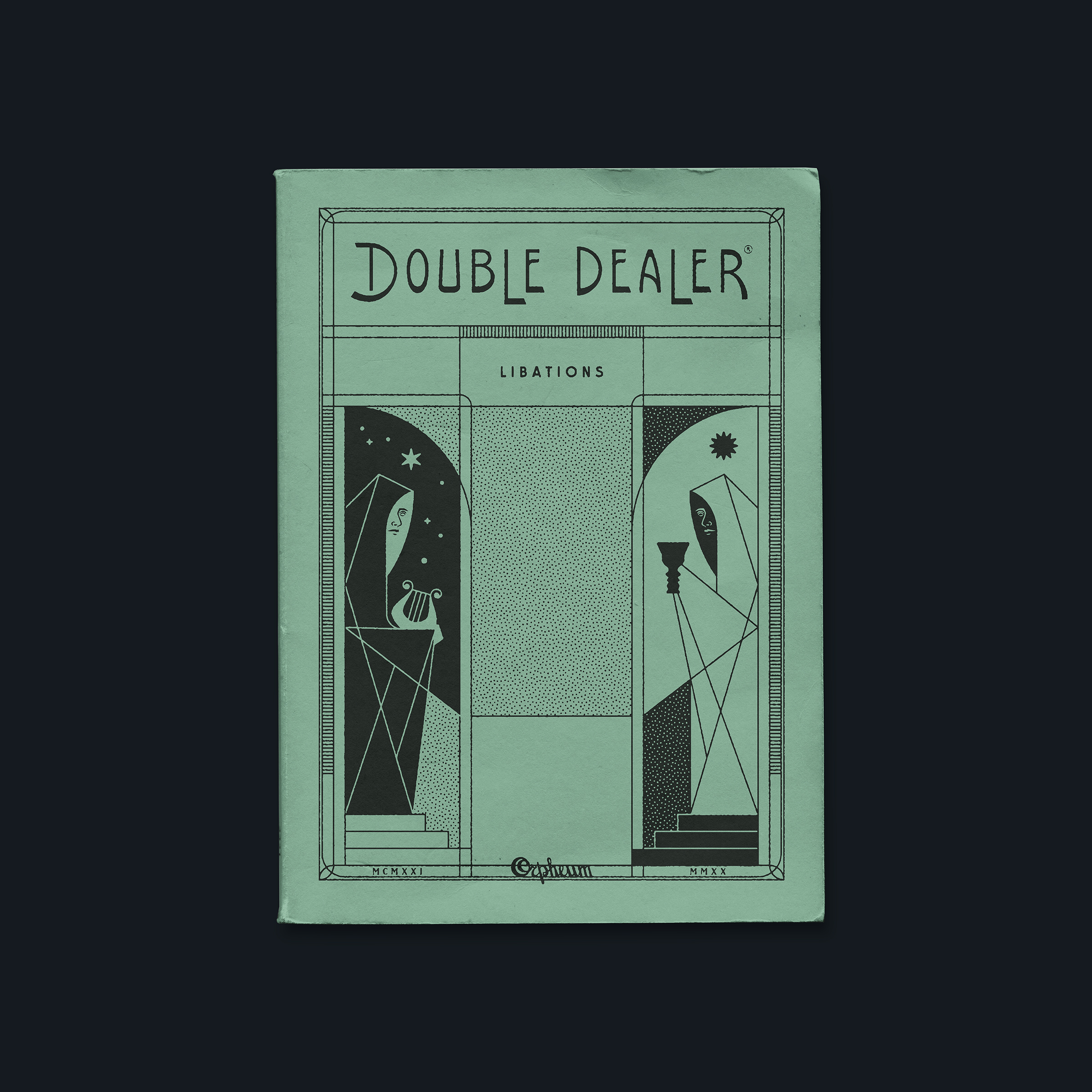 Tavernetta is an Italian restaurant located in Denver's Union Station platform. The menu features plates and beverages inspired by Italy's multi-faceted Friuli region. Ellen Bruss Design developed the brand, stationery, menus, and web design. My role for this project was to design the logotype. Each letter was built from scratch, with inspiration drawn from old Italian marble street signs, and a subtle nod toward 1800s industrial lettering, fitting for a historic Denver train station.

Photos sourced from Tavernetta's instagram. Interior shot by Ryan Dearth.
Michelle Merlin, Logo Design, Lettering
Rosie Chenoweth, Print, Web
Ken Garcia, Art Direction
Ellen Bruss, Creative Direction